2 Year Bully Dog Turbo Warranty
All Bully Dog Stage 1 & Stage 2 Turbos include an unmatched, full 2 YEAR warranty when purchased through the Fuel Mileage Dr.

Stage 1 & 2 Bully Dog Turbos
Bully Dog's turbo chargers improve performance and reliability. To ensure longevity and reliability our turbo chargers are triple balanced up to 180,000 RPM. The turbo chargers feature high quality copper journal bearings, aluminum forged compressor wheel and a beautiful polished aluminum compressor housing.
FEATURES:
Dual piston seal for oil control
Quicker spool up than OEM, less lag
Flow a higher volume of air
Increase boost by 6-10 lbs over OEM
Improve horsepower and fuel economy
Lower Exhaust gas temperatures (EGTs)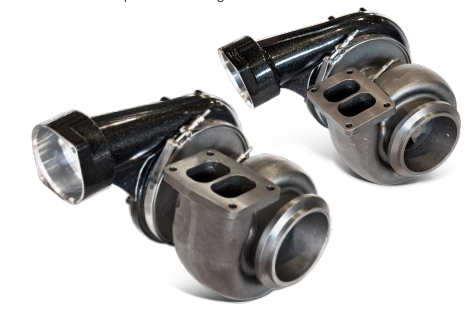 You WILL NOT find this deal anywhere else!